A totem for the Lodge
Adolf Vallazza was born in Ortisei in 1924. Like many others in Val Gardena, he learnt the trade of a crucifix carver. The son of the artist blacksmith Hermann Vallazza and grandson of the famous Val Gardena painter Josef Moroder-Lusenberg (1846 – 1939), soon felt the urge to seek his own form of artistic expression.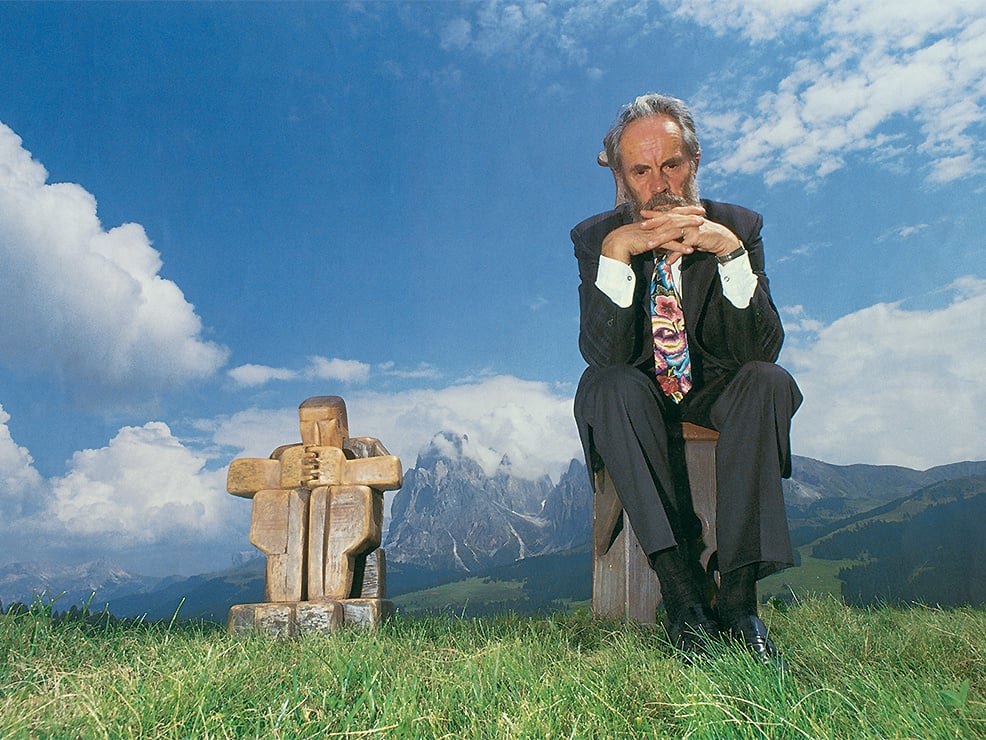 He found inspiration in the old weathered and sunburnt boards of his home – wood that speaks, wood whose fibres bear the deep imprint of an earlier life. With an ear and an eye for their stories, he cuts and connects, separates and unites them in new configurations – showing respect and consideration for what they are and for what they used to be.

The result is his famous chairs, his magical totems, his narrative sculptures, which today are to be found in leading galleries and prestigious collections, including the Guggenheim Collection.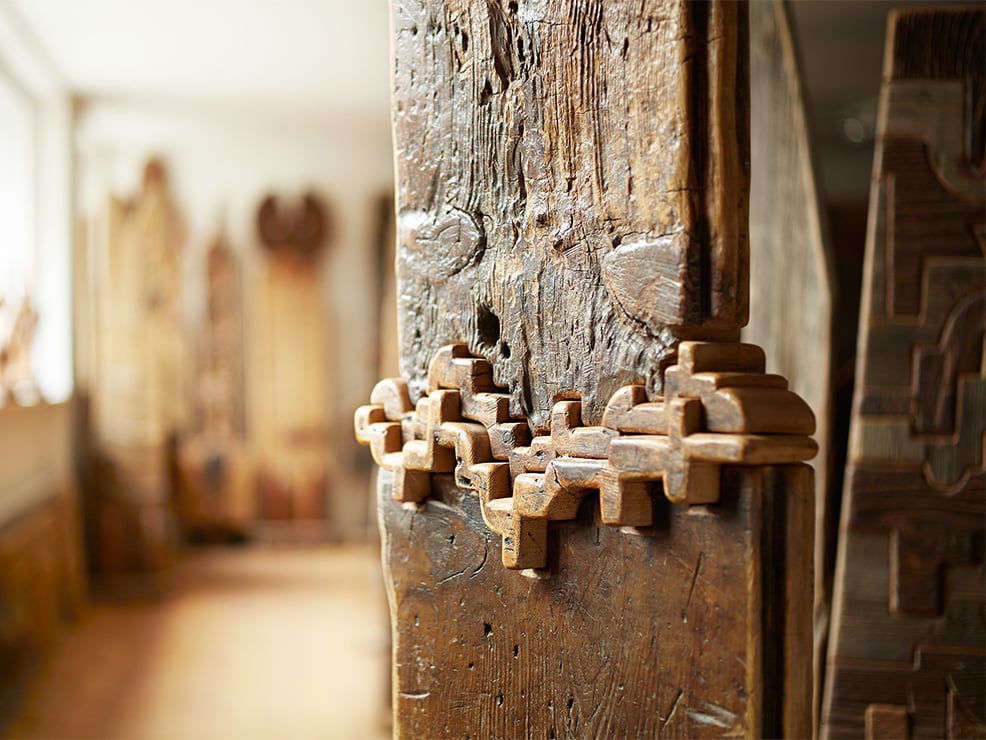 With youthful élan at the age of ninety, Adolf Vallazza set to work on a 12-metre-high totem, which will soon radiate its magical powers from the well of the main staircase at ADLER Mountain Lodge. As a guardian spirit, it will fire the imagination of the observer – unique, like the ADLER Mountain Lodge itself, and in perfect harmony with it.
Text by Hanspeter Demetz, ADLER architect, writer and caricaturist.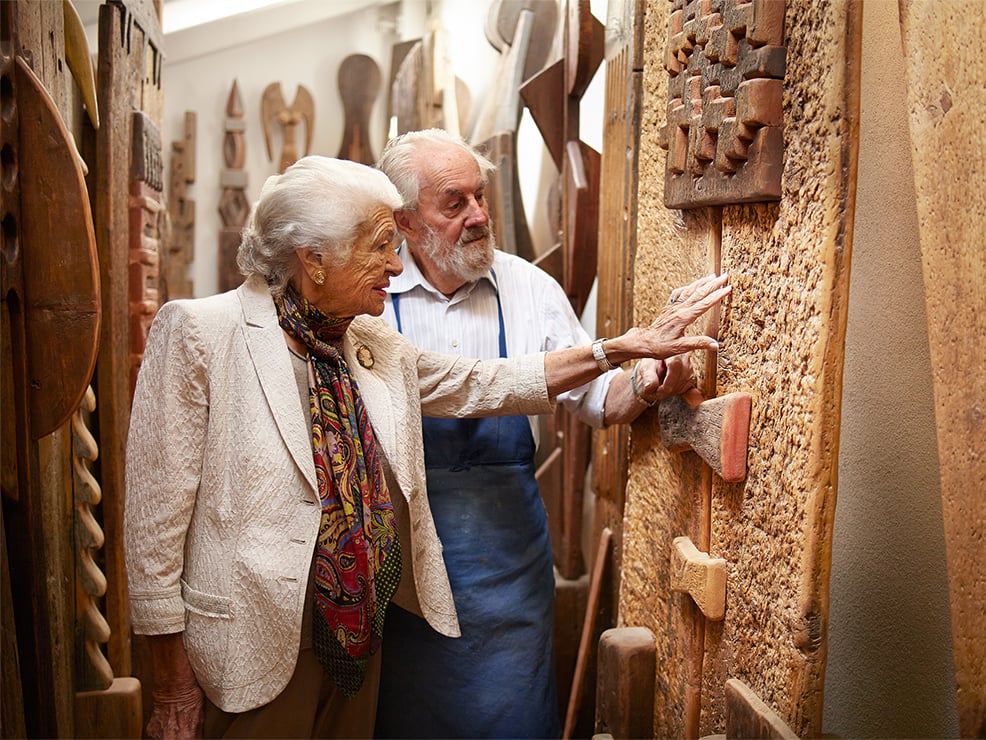 ADLERs senior chief and amateur artist Elly Sanoner with Adolf Valazza - together they are 181 years old.