Your own mountain chalet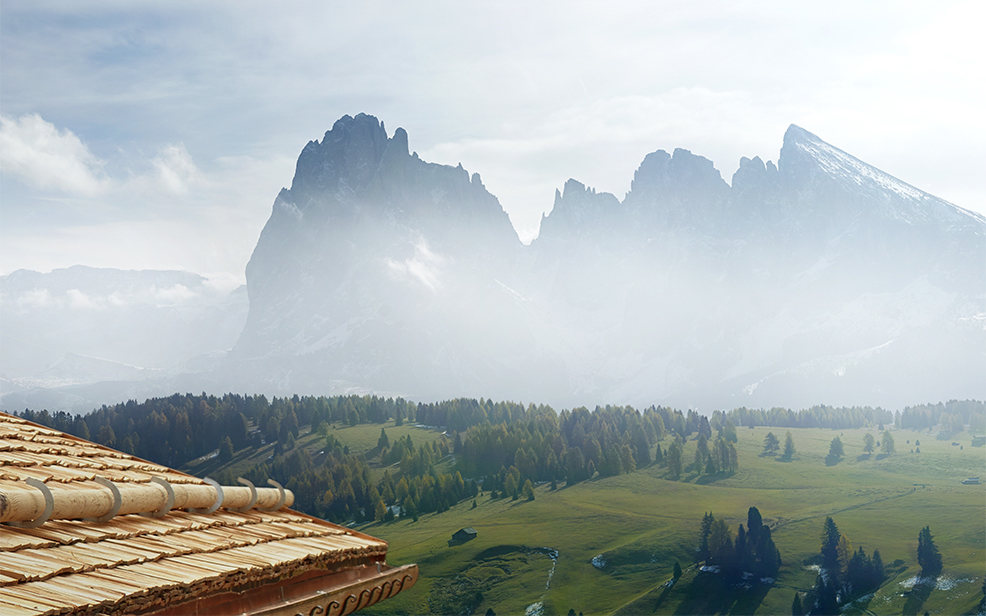 Who would not like to have a chalet of their own in a unique wide-open area of rolling upland pasture?

Twelve chalets, built entirely of wood around the main lodge, create an authentic mountain country atmosphere. For a holiday at the heart of Nature, in your very own chalet.

The view from the bed is overwhelming. You step onto the balcony and breathe in the pristine air. The sunshine warms the spirit. The bathroom leads straight onto the Alpine meadow. The scent of the flowers enters through the doors and windows.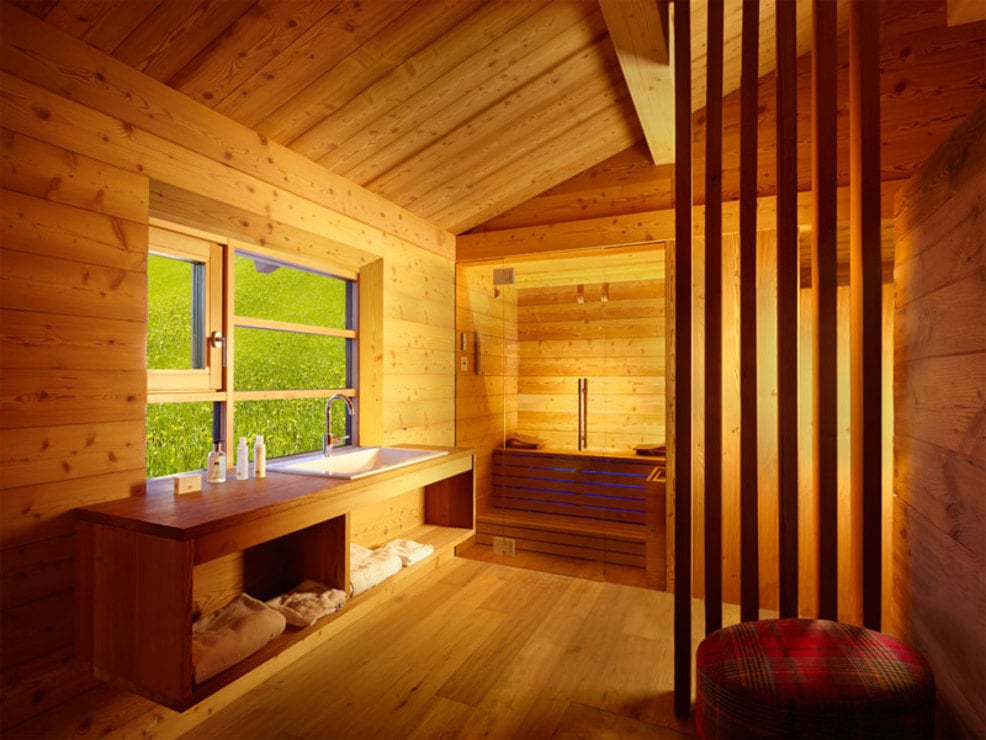 On the ground floor, you have a comfortable living area, with a cosy sofa. For reading and relaxing, or perhaps a game of cards. Or sit on your own terrace and watch the fiery disk of the setting sun. And let your gaze wander over an unspoiled Alpine world.

You ski down the adjoining trail to the doorstep of your chalet. Or come home after an invigorating walk. Time to light the fire. And relax in front of the flickering flames. Or in your own sauna.

Life without stress. In unobtrusive luxury. Everybody's dream …