Wellnes in the loft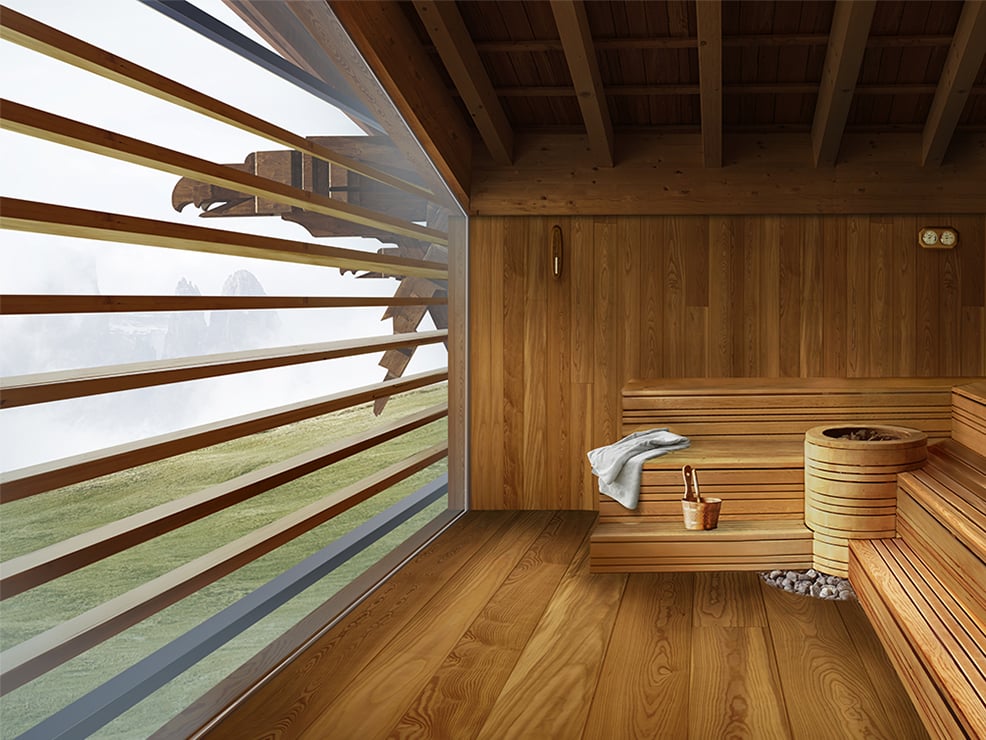 Many things are different at the ADLER Mountain Lodge. Some things are even upside down. In most hotels, the wellness area is on the ground floor or even in the cellar. At the ADLER Mountain Lodge, wellness is ideally located – in the spacious loft of the main building.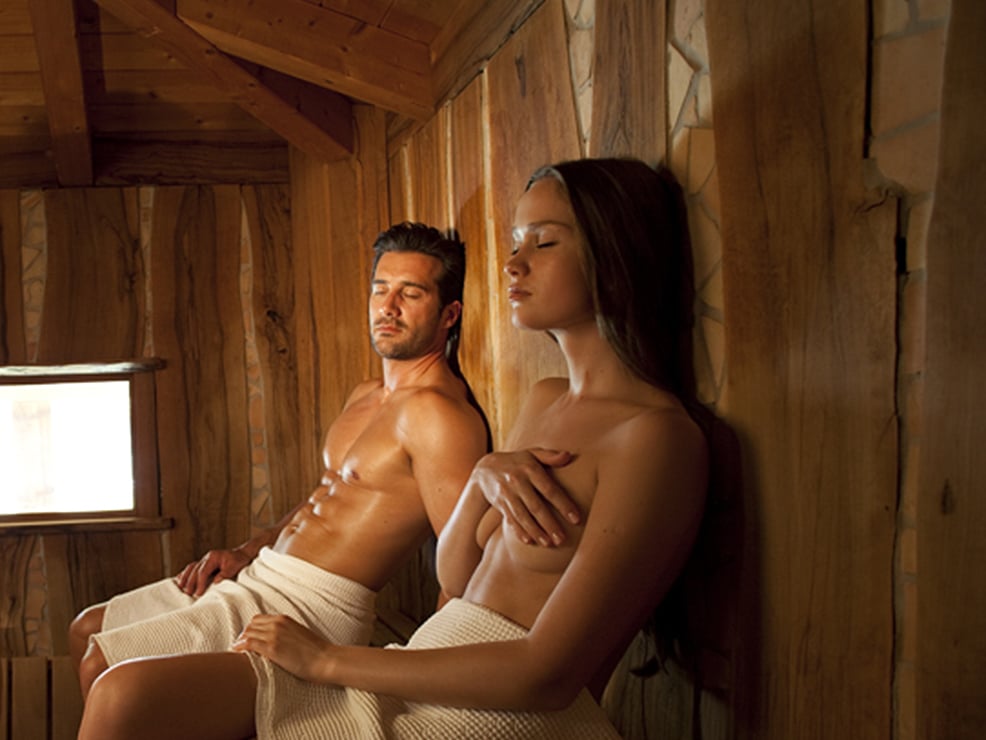 Just imagine: after a wonderful day's walking in the mountains, you are relaxing in the authentic hay sauna. The warmth releases the muscle tension, and the spicy scent of the mountain hay calms the spirit. And then there is this fantastic view: the open spaces of the peaceful upland countryside against a backcloth of mountain peaks in the evening light. Unbelievably beautiful!
The fresh-air balcony is like a crow's nest overlooking Alpe di Siusi. The mild evening breeze makes ripples in the meadow grass. You float away into the peace and quiet of the wide-open landscape. Timeless moments of wellbeing.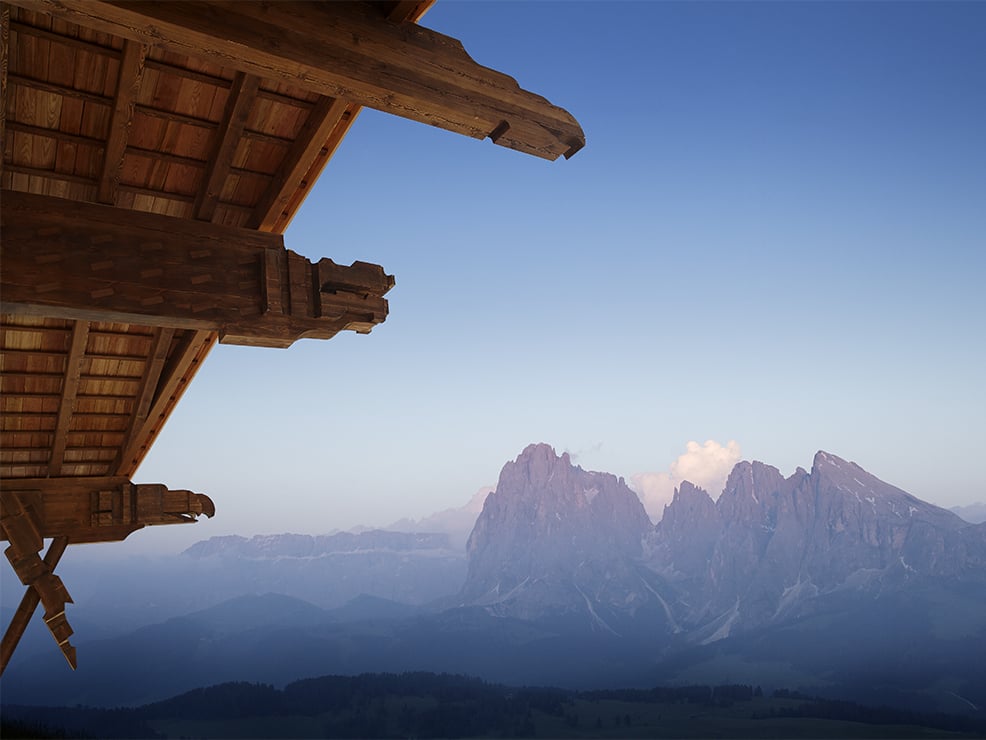 In addition to the saunas and panorama pool, the Spa & Fitness area is also to be found under the mighty roof of the main lodge. While using the cardio workout machines, you enjoy the unique panoramic view of the Dolomites. It's so wonderful, you forget to be tired!
Another very special feature is he relax room "under the stars". Enjoy the peace and quiet and fine views, and relax to the sight of sky at night. The log fire crackles with contentment. That is how freedom feels …