Welcome!
There are places that have a special magic, and a beauty and aura that leave you speechless. Places that captivate, that radiate calm and relaxation. Places where you feel far away, although they are really quite near.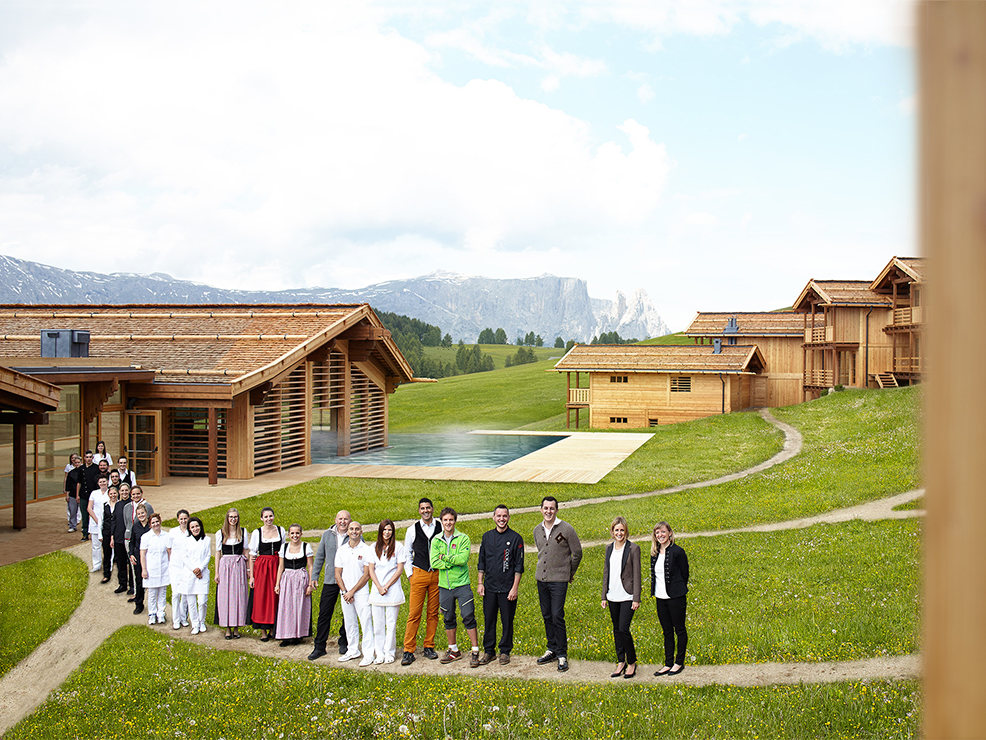 In just such a place we have had the privilege of building our new ADLER Mountain Lodge. All the work has now been completed, and a highly motivated team is waiting to welcome you as of the 3rd of July to a truly memorable and carefree holiday in a unique Alpine setting at a far remove from the daily routine.
The thinking behind the ADLER Mountain Lodge was to create something very special: a retreat in the midst of nature, all in wood and surrounded by the peaceful open spaces of Alpe di Siusi. In the last few months, we have explained in
21 episodes
how it all came about, the philosophy of the ADLER Mountain Lodge and some of the highlights that await you there. We hope that you have enjoyed reading them and that we have been able to arouse your curiosity. Perhaps you feel a desire … for the feeling of freedom, the sound of the wood, the magic of the mountains and the prospect of experiencing the lightness of being in such a wonderful setting …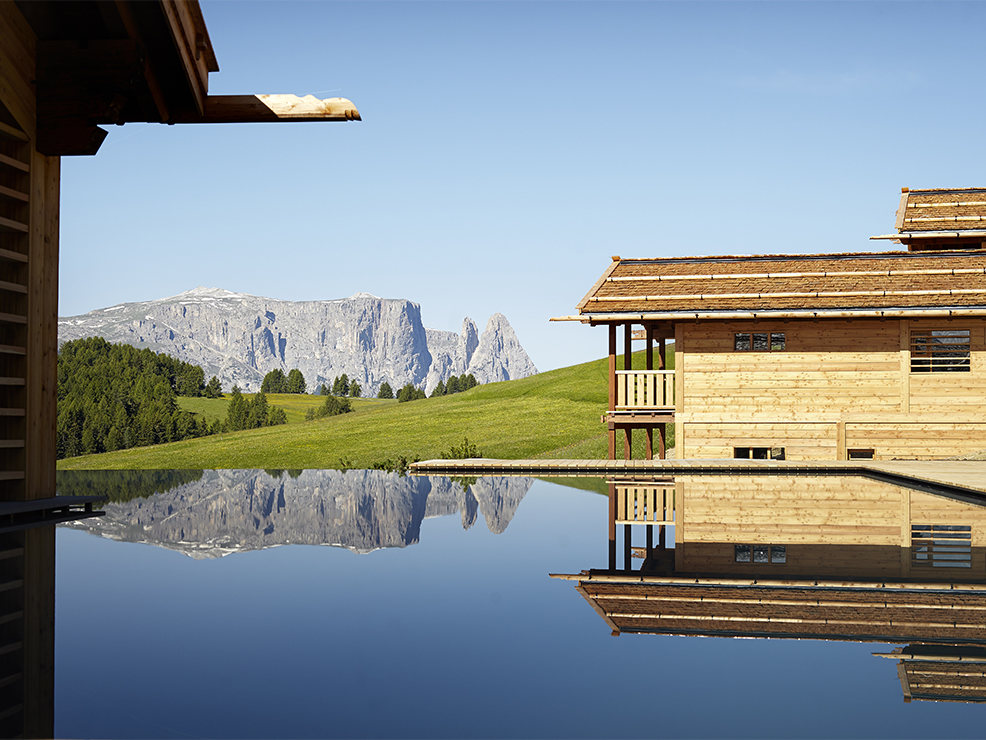 We are grateful for having been able to complete this long journey. Grateful to all who have helped us and have contributed to the success of a unique project. There is not the space here to even start to name them all. We are sure that in some degree they also see the ADLER Mountain Lodge as "their" Lodge and share in our joy.

Now we are looking into the future and looking forward to your visit. Welcome to the new ADLER Mountain Lodge! Welcome to an unforgettable holiday experience!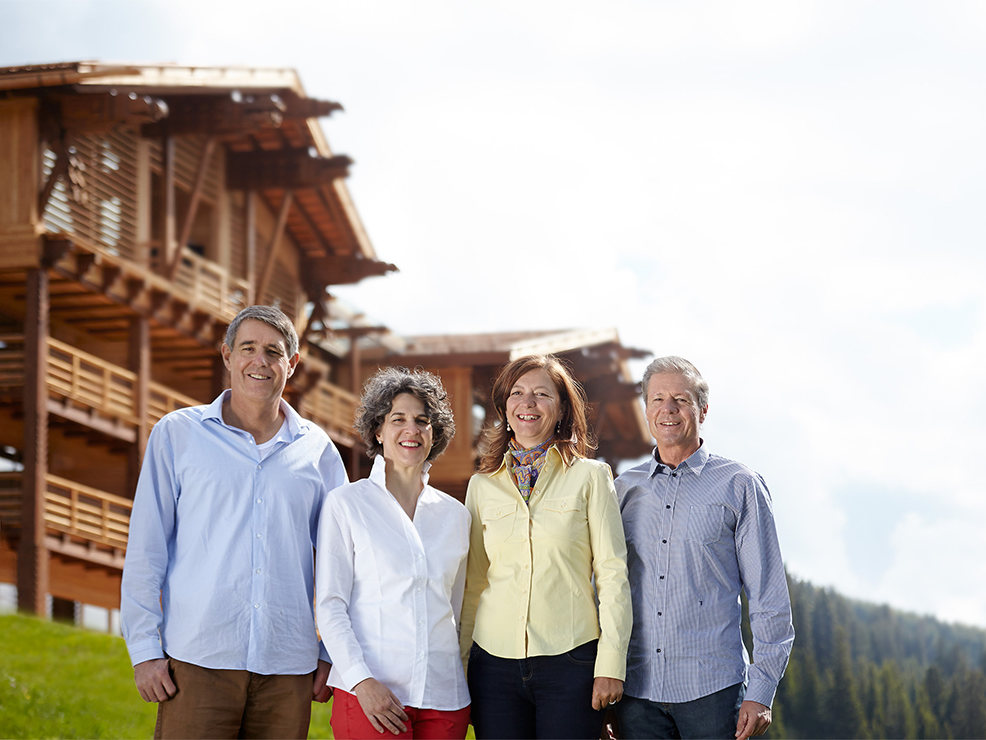 Klaus and Karin, Andreas and Verena Sanoner