The magic of the seasons
Where nature is still nature, where peace and quiet fills the air and the lonely eagle wings its circles in the skies, the passage of time brings forth the very special magic of the seasons. Each season immerses Alpe di Siusi in a primeval play of light and color – a moving experience, breathtakingly beautiful, with the daily routine so far away.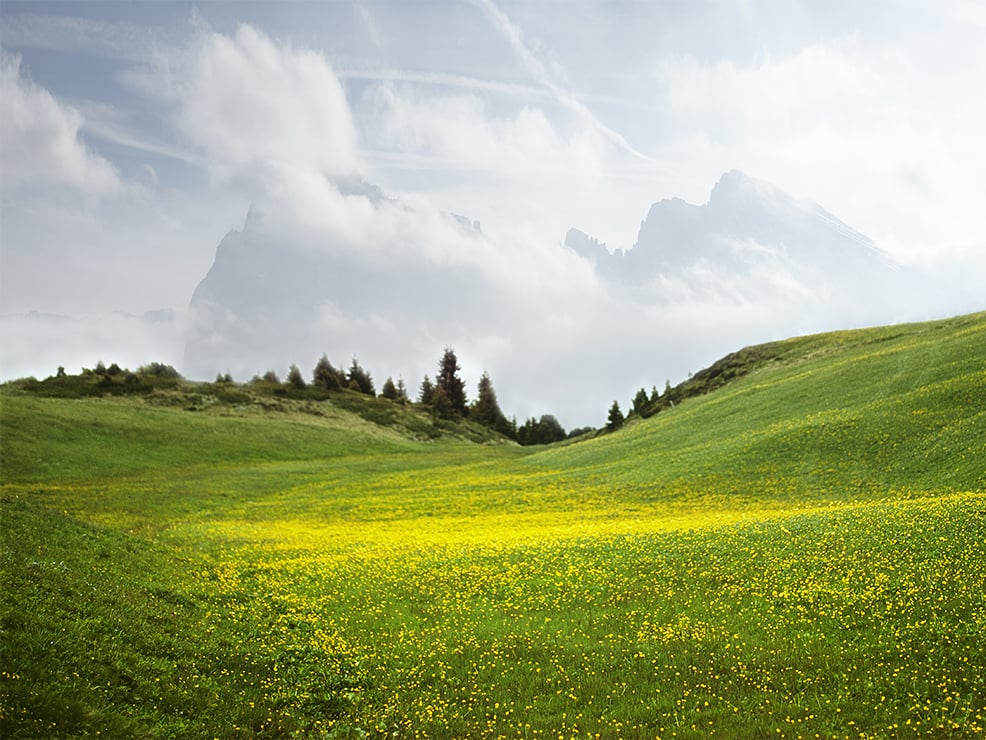 Crystal-clear mountain streams carrying the babbling waters of the snowmelt, and the first flush of color in the reawakening green of the meadows herald the approach of spring. A mild breath of mountain air arouses the senses before an almost endless sea of beautiful mountain flowers turns the natural setting into a unique work of art.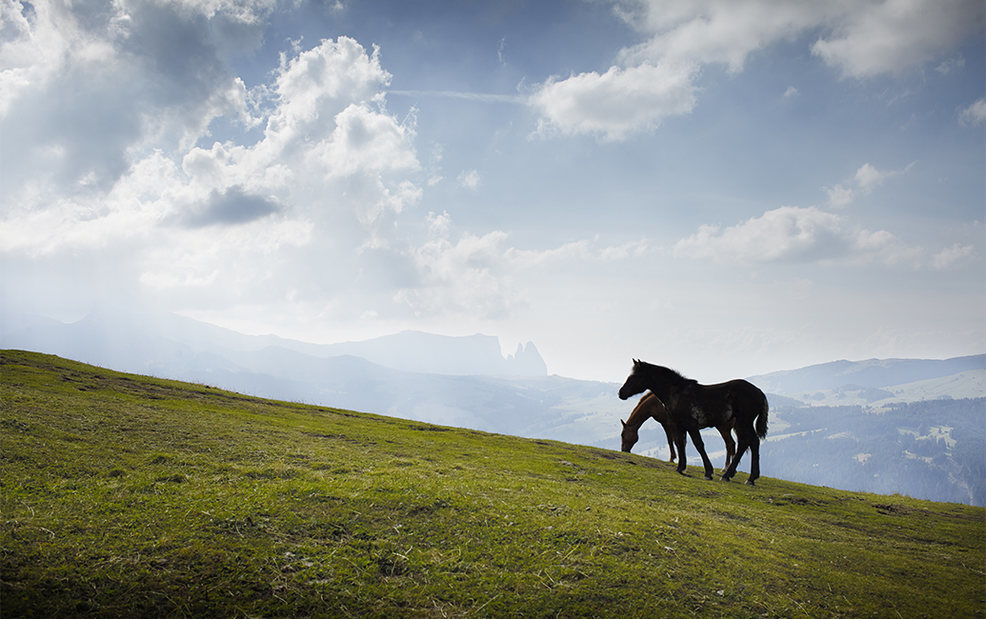 In summer, the farmers' ringing scythes transform the meadows into a huge sun terrace imbued with the spicy scent of mountain hay – beneath the almost eternally blue, sun-blessed Dolomite skies. Peacefully grazing horses enjoy the unlimited freedom...
Now is the time to climb those mountains, breathe in the bracing mountain air and enjoy the unforgettable panoramic views.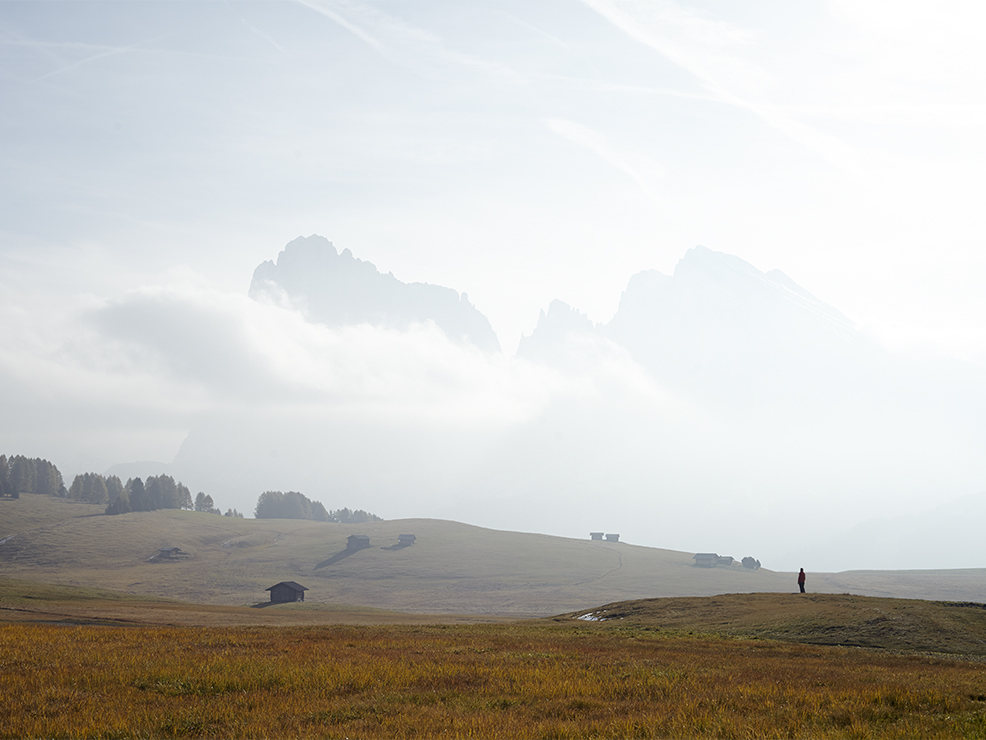 When the larch trees are aflame with autumnal gold, the finest season begins for the true lover of Alpine upland scenery. The kind mountain sunshine accompanies walkers on relaxing routes and picturesque paths. The going is good, your lungs feel clean, your heart unfolds and with it the spirit.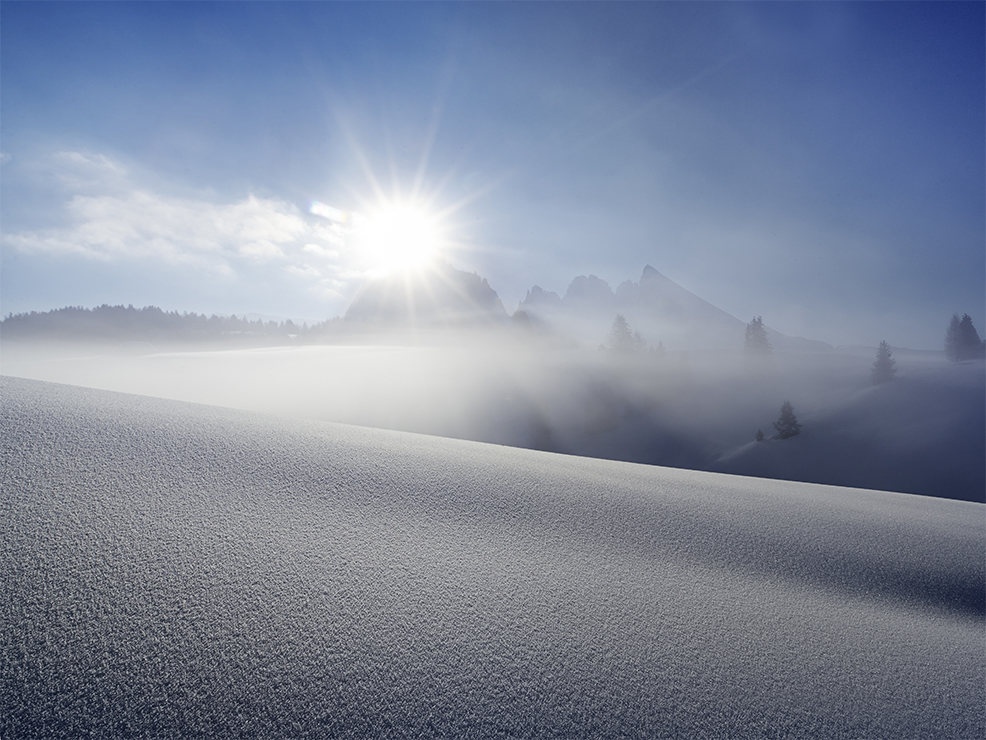 And finally, the Dolomite winter dresses the magnificent mountains in a glittering coat of winter white – a paradise for downhill and cross-country skiers and snow shoe walkers. The sleigh bills jingle in the distance. The fluffy blanket of snow lets the world of nature glide into its well deserved winter sleep …

Alpe di Siusi – a highlight whatever the season!