Made of wood
It is being built of wood, the ADLER Mountain Lodge. Inside and out.

The ADLER's architects, Hugo and Hanspeter Demetz from Ortisei, are again in charge. Assisted by the architect Rudi Perathoner from Selva.

A main lodge with reception, a beautiful lounge with open fireplace, restaurant, 18 suites in the Alpine style, spectacular Wellness & Spa facilities with wonderful views, panorama pool and spacious sun terrace. Plus twelve chalets - private mountain huts with a difference for future guests.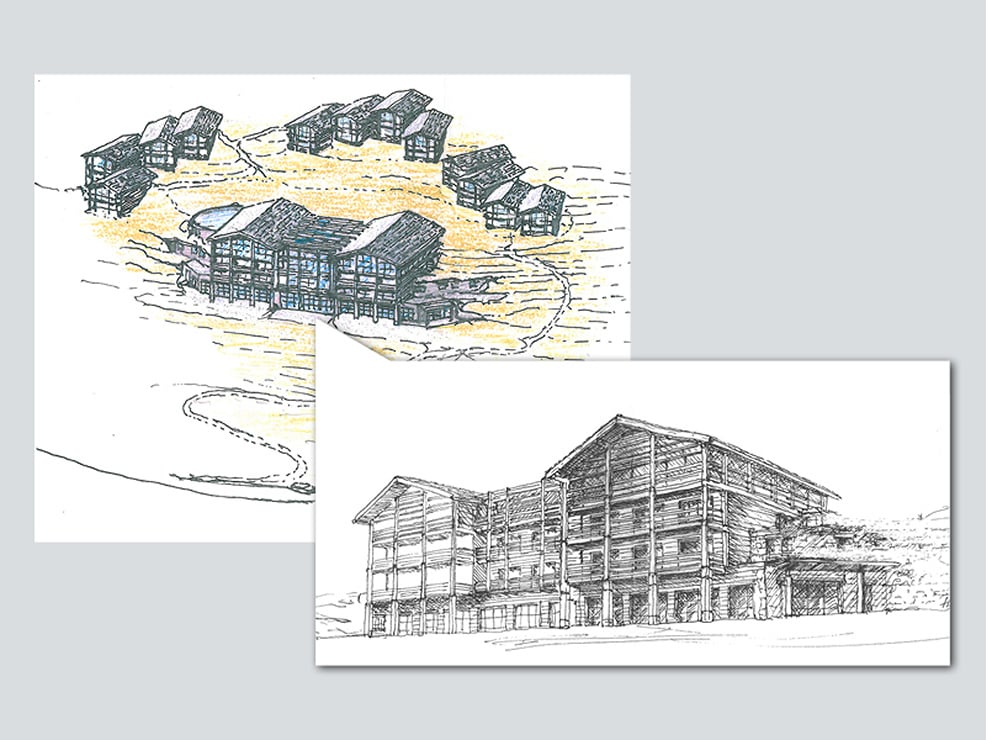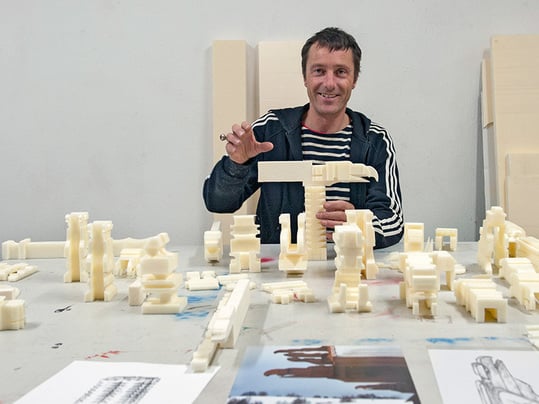 "Ordinary" wood architecture was not the goal.

The solution is inspired by the famous Austrian architect Clemens Holzmeister, who designed the main wing of the Hotel ADLER in Ortisei in 1926.

The Ortisei artist Markus Delago has added mysterious figures …
eagles, dragons' heads ….