Fire in the pool
A pool like a mountain lake – with a panoramic view of the Dolomites so proudly reflected in the water. Peace and quiet, warmth and a sense of timelessness. The pure lightness of being. Simply let go, breathe in and feel the power of the mountains!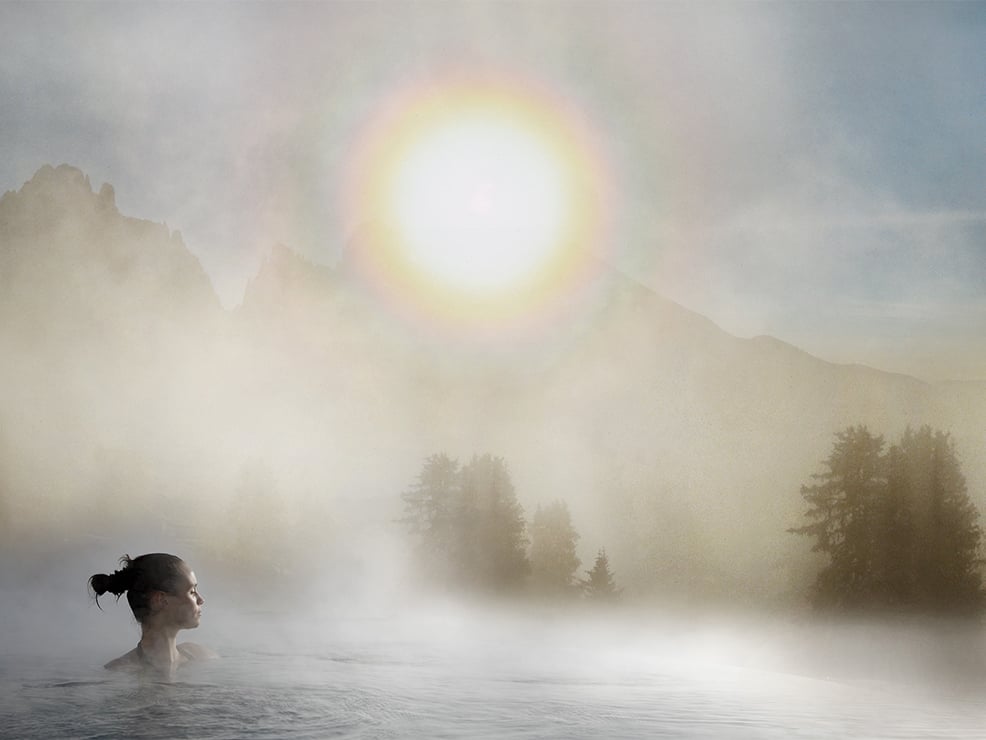 When the morning mist releases its gentle embrace of the meadows and the cool of the night withdraws in the first rays of the sun, an expectant stillness lies over the wide open upland plateau. As the mists rise, a vista is revealed of mountains already bathed in sunshine.
This is a moment to savor. The warm water with its touch of brine relaxes the body. The view carries you away. You may even see deer grazing in the dewy pastures. A fine beginning to a wonderful day.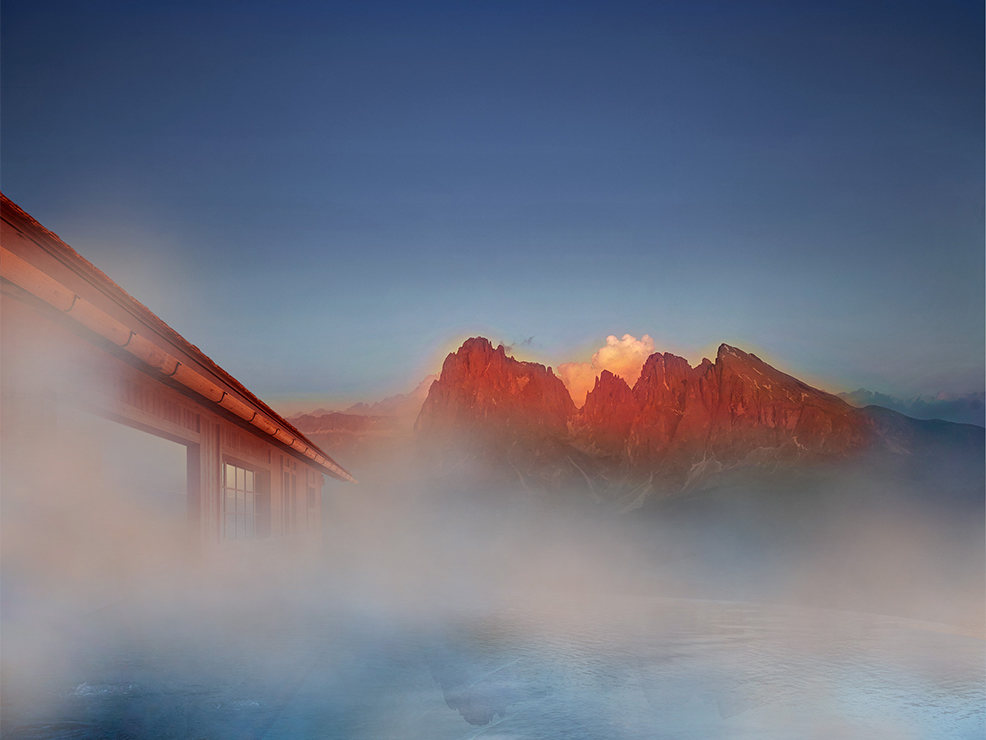 But the most beautiful moment of all is in the evening when the two elements of fire and water fuse, when the sun sinks behind the Sciliar and the alpenglow of the Dolomites transforms the pool at the ADLER Mountain Lodge into a crimson sea of flame.
"Enrosadira" is the word in the local Ladin language for this unique natural spectacle. The scientific explanation lies in the composition of the Dolomite rock with its calcium carbonate and magnesium, which intensify the reflection of the evening sunlight.