Everything except everyday
The ADLER Mountain Lodge is simply special. Through and through: in terms of the concept, the offering and the architecture. Excitingly different, original and a little bit unconventional. But that is what our guests will like about it. We certainly do!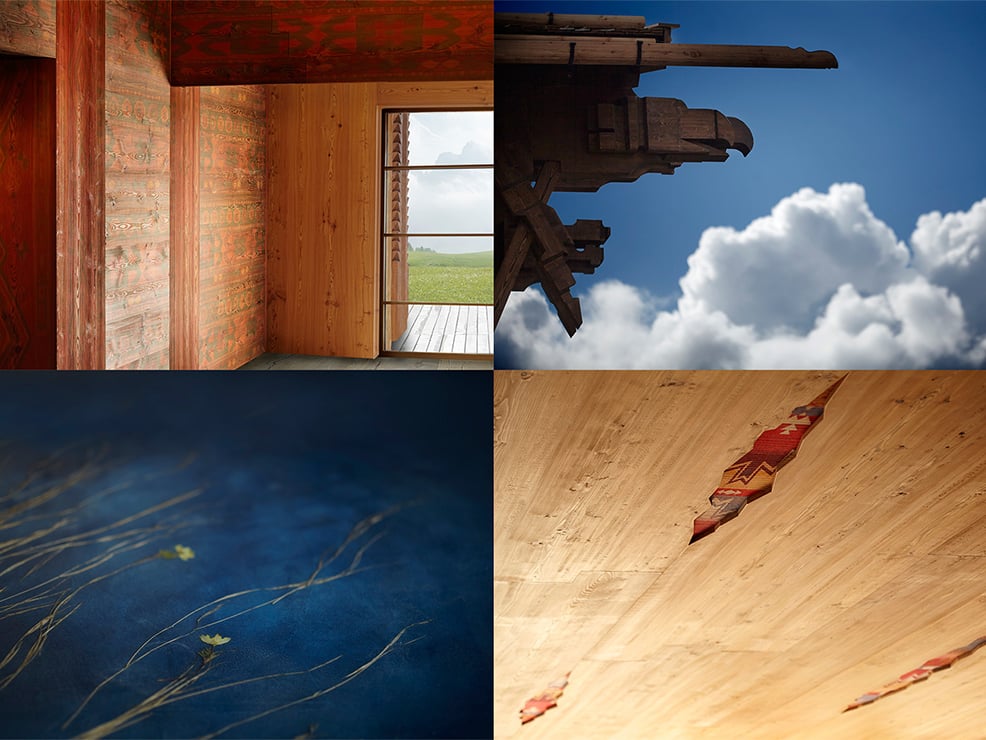 Some of the architectural details that you see here are a world first in this form. Like the printed wood, an idea – or rather an invention – thought up by our regular architect Hugo Demetz and executed with masterly artistic skill by a South Tyrolean workshop. Or the enigmatic wooden shapes and figures carved up in the gables and elsewhere by the young Val Gardena artist Markus Delago. Or the powerful narrative totem created by the not-so-young but world-famous Adolf Vallazza, who was born in 1924. Another exclusive first for the Lodge: Floors inlaid with mountain hay, marigolds and magical mountain lichen. And then there are the striking designs on the leather and fabrics, the unconventional colours, and the subtle atmospheric lighting...

We don't want to give everything away yet. And much remains hidden at first sight. But as our guest, you will have the time and leisure – far from the daily routine – to let the unique ambiance with its Alpine inspiration work on you.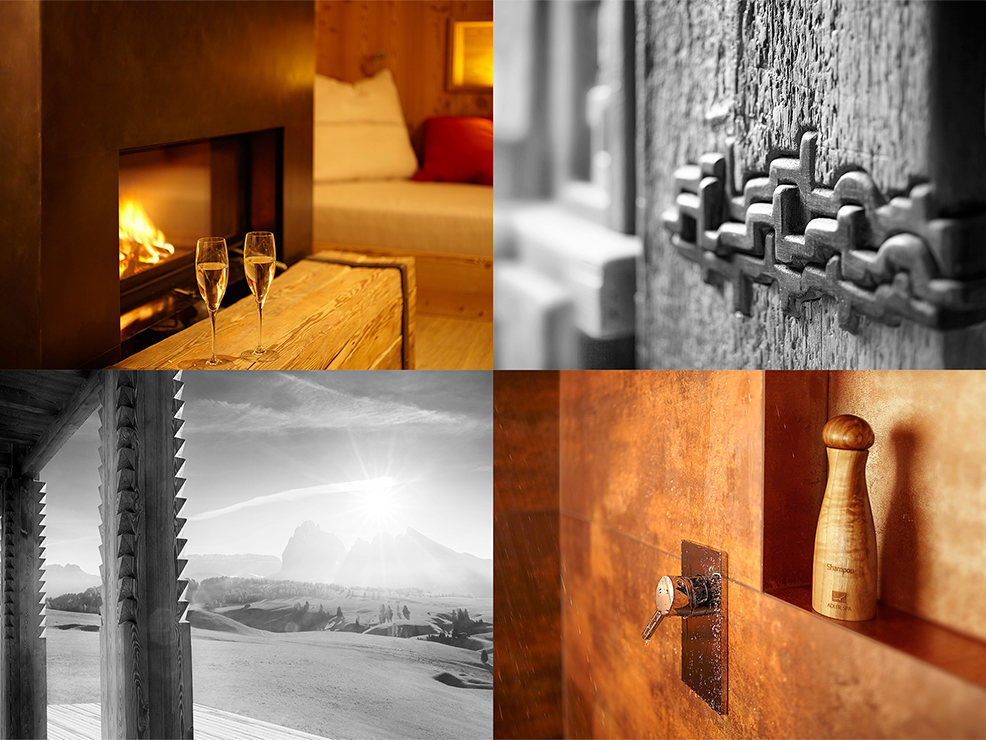 In terms of visual communication, too, we wanted to offer something special – and the photographs chosen to introduce you to the new ADLER Mountain Lodge are the work of a remarkable contemporary Val Gardena artist, sculptor and painter by the name of Thaddäus Salcher. With his rare empathy, he will carry you away to the unique enchanting world of Alpe di Siusi and the Dolomites, with their incredible play of light and colour in the rhythm of the seasons.
Don't miss the opportunity to experience nature's original moods yourself – and to enjoy your first holiday in the ADLER Mountain Lodge.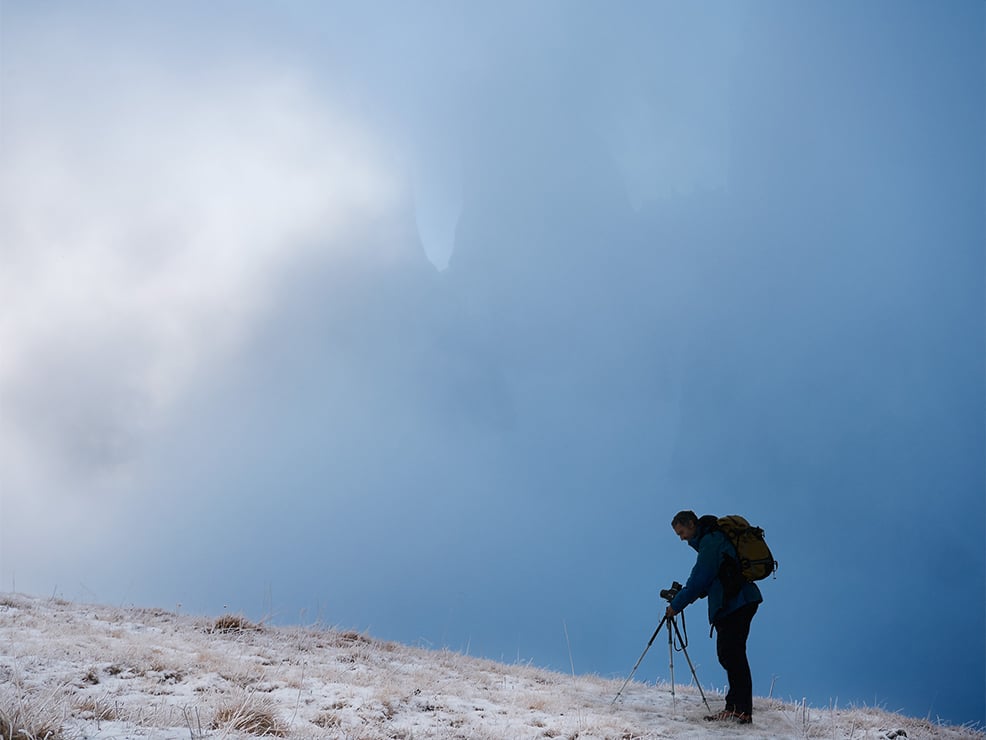 Thaddäus Salcher – artist, sculptor and painter, and photographer