A touching experience
ADLER Mountain Lodge is just one month old and has already made a lot of friends. It really is unique – just like the spot it occupies.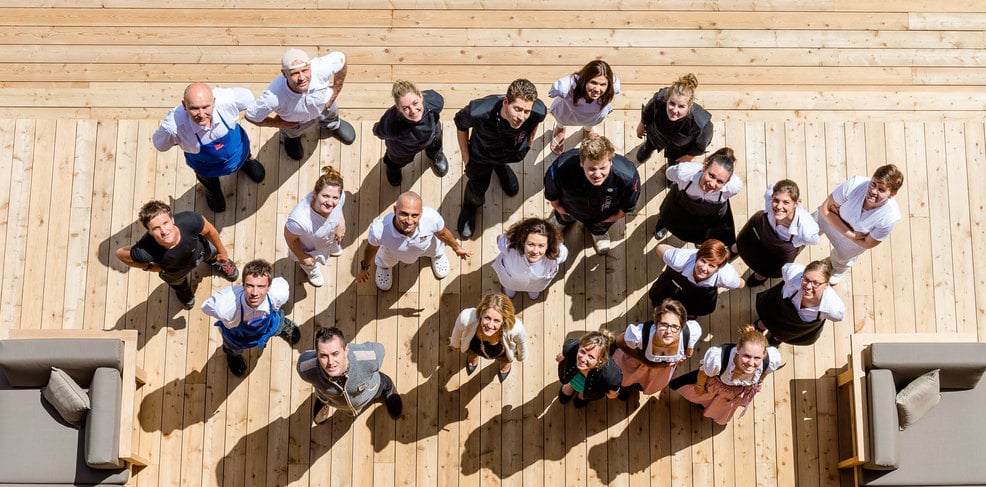 From every angle, the Lodge offers incredible views of the mysterious Dolomites beyond the flower-strewn meadows of Alpe di Siusi: Nature's spectacular can be enjoyed from dawn to dusk from the chalets and suites, from the lounge and restaurant, from the wellness and relax area, the sensational panorama pool, the fitness area and even from the sauna. Should the weather take a turn for the worse – as it has a few times this year – the nature experience remains just as powerful. While the mists roll slowly over the mountain pastures, the log fire crackles contentedly indoors – and you relax and enjoy …

The hearty breakfast is twice the pleasure with such views to admire. A flower walk with Erich as the guide is on the programme today. With the huge variety of Alpine flowers to be seen on Alpe di Siusi, that is a rare experience.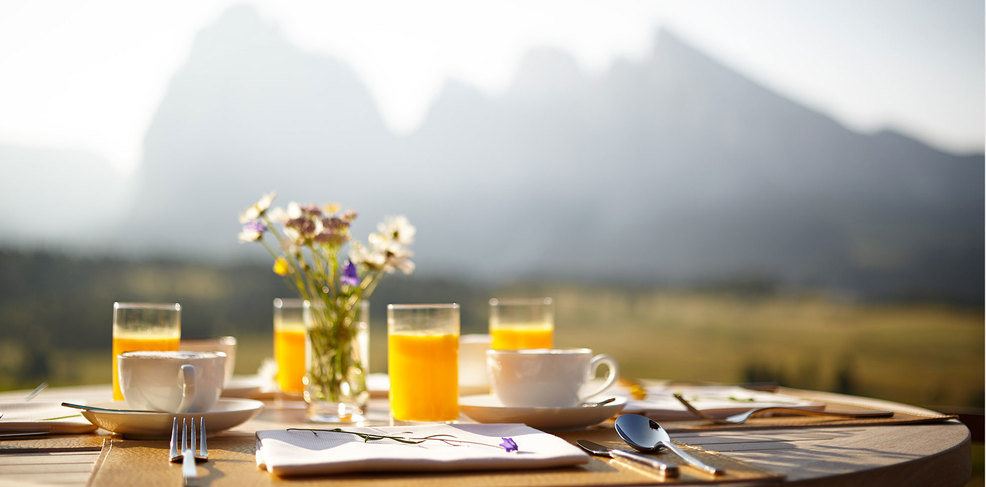 The clouds have cleared and the warming sun is out. So you can enjoy a light healthy lunch on the sun terrace. And again, you sit and take in the wide open spaces of the mountain pastures against a magnificent backcloth of Dolomite peaks – with peace and quiet all around and your daily routine so very far away.

A treatment with a pack of wild thyme and cembran pine in the afternoon is a special treat and the ideal way to relax the muscles after your morning walk. You might like to follow up with a session in the sauna with fresh mint vapours in the steam. And to finish, enjoy the sunset above Monte Sciliar in the wonderfully warm water of the spectacular panorama pool …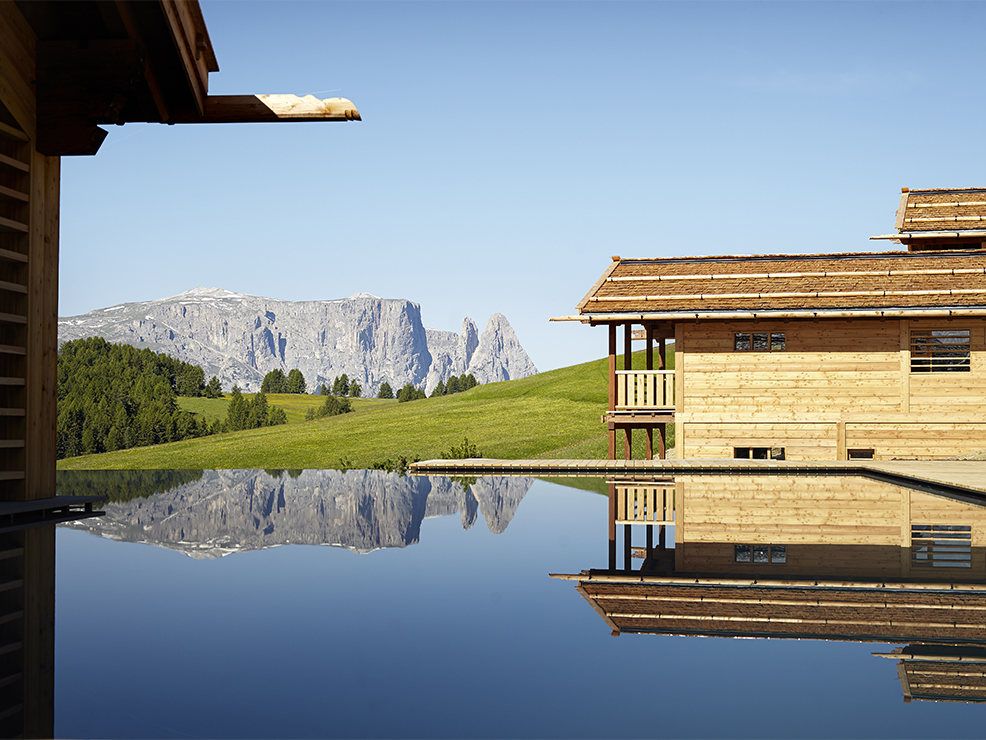 Then it's time to look forward to the daily culinary delights created on the basis of quality produce from South Tyrol by our chef Hannes and his team. His inventive cuisine in the Mediterranean-Alpine style is one of the very special highlights at ADLER Mountain Lodge.
Let the evening come to a perfect close in the comfort of the lounge. The candle light and a lovingly mixed cocktail create the mood for reflection on the pleasures enjoyed. May the year bring many more so relaxing and unforgettable days!
Read our guests' first assessments on Tripadvisor.