Once upon a time there was the old Hotel Mezdì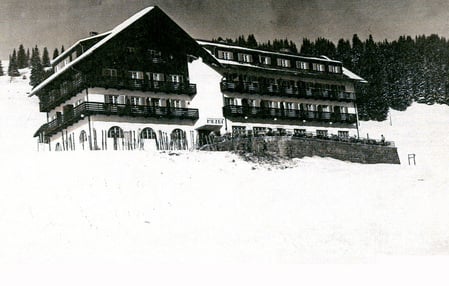 In 1935 a cable way– one of the first in the Dolomites – was built from Ortisei to Alpe di Siusi. That was followed in 1938 by the construction of the Hotel Mezdì below Col da Mezdì (Midday Peak) by the Höglinger family of hoteliers in Ortisei. After the Second World War, it soon became popular with summer and winter visitors and famous for its magnificent views. It was also frequented by VIPs like Konrad Adenauer, first Chancellor of the Federal Republic of Germany, who came with his family and found the peace and relaxation he was looking for.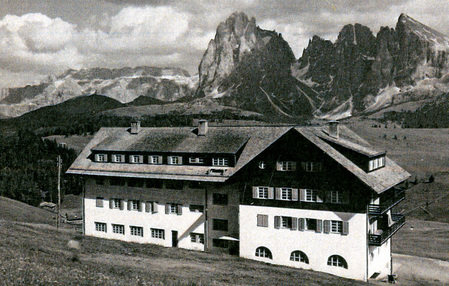 At the end of the 1970s, the hotel was sold. The golden age of the Mezdì was over; the hotel was showing its age and satisfied neither visitors' growing expectations nor the legal requirements. A complete refurbishment was needed. The hotel closed in 1981 and renovation work began but was never finished due to frequent changes of ownership. The last owner, a real estate company from outside the region, went bankrupt in 1994.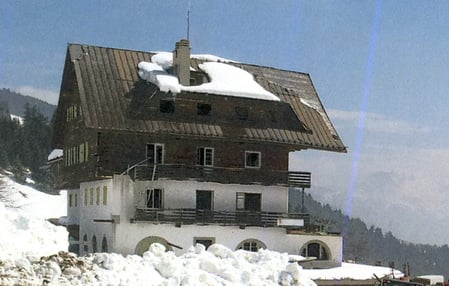 As a result, the venerable Mezdì – by then reduced to a state of ruin – remained dormant for twenty years, until …